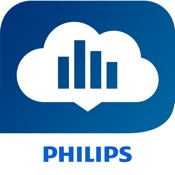 Requires iOS 8.0 or later. Compatible with iPhone, iPad, and iPod touch.
Philips CPAP devices treat Obstructive Sleep Apnea (OSA) so that you can sleep better at night and be more active during the day. DreamMapper provides all of the following:

• feedback about your treatment and your therapy results
• ability to set and manage goals
• achievements to stay motivated
• informational videos and guides to help you succeed
• helpful reminders to clean/replace equipment, and meet with your clinician
• notifications about your therapy and your DreamMapper compatible equipment

Learn more about DreamMapper at
Download Mobile App
Screenshots (use scrollbar)
---
Advertisement
Advertisements
Healthcare Mobile Apps
There's and app for that too. Check out our catalog of healthcare mobile apps.
Use the scroll bar to view full list.