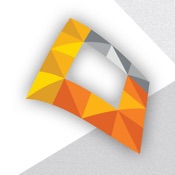 Requires iOS 9.0 or later. Compatible with iPhone, iPad, and iPod touch.
The new OptumRx mobile app empowers you to become an informed advocate of your health. The completely redesigned user interface is easy to navigate and makes managing your pharmacy benefit and your health simple.

OptumRx Members – take care of your home delivery prescriptions at any hour, from anywhere, using the new OptumRx App. This application makes it easier than ever to refill and renew existing home delivery pharmacy prescriptions, sign up new prescriptions for home delivery, compare medication prices and more.

The My Medicine Cabinet feature contains key information for all medications you take. With At-a-Glance functionality you can easily see when you need to take action such as refilling home delivery medications or tracking orders.

Refill home delivery prescriptions
Access your Medicine Cabinet to select the prescription you want to refill.

Renew prescriptions for home delivery
Send your doctor a request to renew a prescription.

Transfer a prescription to home delivery
Save a trip to the pharmacy by having your long-term prescriptions delivered to your front door.

Compare medication prices and find lower-cost options
Use the medication pricing tool to see how much your prescriptions cost at a retail pharmacy versus home delivery, and find out if you can save money with lower-cost options.

Review order status for home delivery medication
Check the status of your refills, renewal requests and more.

Locate a pharmacy
Simply enter a ZIP code to find in-network pharmacies closest to you.

View claims history
View claims history through the app, whether you use our home delivery pharmacy or a retail pharmacy. Simply go into Claims History to view up to 12 months of prescriptions, how much you've spent on medication, and how much pharmacy benefit you've
Download Mobile App
Screenshots (use scrollbar)
---
Advertisement
Advertisements
Healthcare Mobile Apps
There's and app for that too. Check out our catalog of healthcare mobile apps.
Use the scroll bar to view full list.