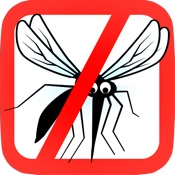 Requires iOS 6.0 or later. Compatible with iPhone, iPad, and iPod touch.
Top 1 – 2014 Medical Category for iPad and iPhone in 10 countries
Top 10 – 2014 Medical Category for iPad and iPhone in more than 50 countries
Top 1 in more than 100 countries since its launch.

------------------------------------------------------------

Fed up of the mosquitoes biting you?

DIGITARÁN presents ANTI MOSQUITOES application for your iphone that emits ultrasonic imperceptible to the human ear but which repels female mosquitoes, which are responsible for the annoying insect bites.

Humans can only hear sounds. Any sound that exceeds this barrier cannot be perceived audibly. ANTI MOSQUITOES reproduces three types of sounds. The lower is the sound, the stronger and more heard by insects and it repels mosquitoes in much more efficient way. Is a sound that mimics the male mosquito and therefore cannot be heard by humans in some cases, but only by mosquitoes female, which attempt to avoid encounters with males ones.

• Iphone & Ipad Application
• 100% Scientifically proven
• Ultrasound imperceptible to the human ear, but highly effective repellent
• Low battery consumption of your iphone
• Attractive and high quality graphics


In this very simple way, while ANTI MOSQUITOES is activated, any female mosquito comes to you and therefore you can get rid of their annoying bites.
ANTI MOSQUITOES, the end of the bites.

------------------------------------------------------------

*** NEW BRAND ANTI COCKROACH TOOL ***
Keep far away one of the most dangerous insects carrying illness that ever existed: Bacteria (leprosy, salmonella, the plague, diarrhea, dysentery, fever), allergies, virus or fungi are many of them.
Anti-cockroach uses an ultrasound system that will make the plagues and colonies that exists inside the house to go far away from the common places.

InApp available only for the real ANTI MOSQUITOES app.

------------------------------------------------------------

This application uses high frequency sounds and ultrasound. The loudspeaker's frequency response differs depending on the mobile phone type of the user (not all mobile phones can accurately decode the sounds included in the application) so the audio can be distorted in some cases. If that happens, it is recommended to turn down the volume at the minimum and/or if the problem remains, try another frequency available in the application.

*Note: only the lowest frequency from the application is not ultrasound, so it is the only one possible to be heard.
Download Mobile App
Screenshots (use scrollbar)
---
Advertisement
Advertisements
Healthcare Mobile Apps
There's and app for that too. Check out our catalog of healthcare mobile apps.
Use the scroll bar to view full list.