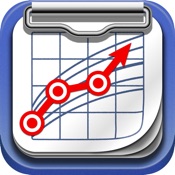 Requires iOS 7.0 or later. Compatible with iPhone, iPad, and iPod touch.
Be confident that your baby or child is growing at the right pace. This app plots your child's growth curves and calculates exact percentiles using the most authoritative growth reference data.

• All ages: perfect for newborns and older children
• WHO and CDC growth charts (birth to up to 20 years)
• Also includes preterm charts (Fenton) and corrected age
• Metric (kg, cm) and US (lb, oz, ft, inches) units
• Exact percentiles of your baby's measurements
• Official paper templates and custom-fit charts
• Email your charts and your list of measurements
• Transfer your data to other devices (AirDrop or email)
• Export as CSV for use in spreadsheets or backups
• Printing and PDF export

If you like this free app, upgrade to get:

• Unlimited number of children. Plot them together to compare their growth.
• Body Mass Index (BMI) calculation. BMI chart with WHO percentiles.
• Unlimited percentile calculation beyond age 1
• Data import for transfers and
Download Mobile App
Screenshots (use scrollbar)
---
Advertisement
Advertisements
Healthcare Mobile Apps
There's and app for that too. Check out our catalog of healthcare mobile apps.
Use the scroll bar to view full list.