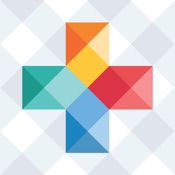 Requires iOS 9.0 or later. Compatible with iPhone, iPad, and iPod touch.
First Opinion is the fastest way to talk to a doctor, 24/7, at work or home, even at 3AM. Ask your doctor anything for free, get prescriptions for $39. Our top-rated doctors are by your side for the little question or the big concern.
• FAST – Connect in minutes.
• FREE – Unlimited chat with a doctor, 24/7 for free. Ask a doctor any medical questions you have, right now. If treatment is needed, a prescription or lab is available for $39.
• PRESCRIPTIONS AVAILABLE – The expanded service where you can send photos or receive a diagnosis or prescriptions for $39 is available in Arizona, California, District of Columbia, Florida, Georgia, Illinois, Maryland, Massachusetts, Michigan, New York, North Carolina, Ohio, Pennsylvania, Utah, Virginia, Washington, and Wisconsin.
• NO TIME LIMITS – Stay connected until your issue is resolved. Message as much and as often as you'd like.
• 100% PRIVATE – First names only within the app so you can share without any embarrassment.
• YOUR DOCTOR FOLLOWS UP – Your doctor will personally reach out to you after every discussion just to check in and see how everything's going
• EASY RESULTS – Get itemized notes from your doctor after each consultation
• COMMON MOM QUESTIONS – Ask a doctor, or pediatrician, about illness, nutrition, pregnancy, child development, fertility, sleep training, lactation, as well as anything else you've ever wondered about. Ask a doctor about care for your child or children.
• GOING ON A TRIP? – Know what travel vaccinations you need and recommended prescriptions to carry. Plus you can take your doctor with you wherever you go. No need to look for a local doctor again.
• SHARE HEALTH DATA – Automatically send your doctor info about your health and activity through HealthKit
• PERSONALIZED – Unlike a Google or WebMD search, your doctor gets to know you and gives health information specific to you.

No topic is off the table. Ask a doctor about:
• Skin Problems like Rashes, Acne, Bites
• Birth Control and Oral Contraceptive
• Urinary Tract Infections (UTIs)
• Sexual Health, STDs, HIV concerns
• Pregnancy
• Flu, Cold, Fever, Sore Throat
• Vomiting, Diarrhea
• Problems Sleeping
• Allergies
• Persistent Coughs
• Chronic Diseases
• Pediatric Concerns, Children's Health
• Hair Restoration
• Cold Sores
• Pink Eye, Eye
Download Mobile App
Screenshots (use scrollbar)
---
Advertisement
Advertisements
Healthcare Mobile Apps
There's and app for that too. Check out our catalog of healthcare mobile apps.
Use the scroll bar to view full list.