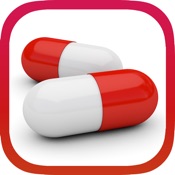 Requires iOS 8.0 or later. Compatible with iPhone, iPad, and iPod touch.
Pill Reminder is an easy-to-use and reliable app that helps you remember to take your medications at the right time. It allows you to create any type of recurring reminders (every X hours, specific times, daily, weekly, monthly, every X days, etc). It tracks the remaining quantity of each medication and shows a refill alert when running low.

It has everything you need:

• Reschedule Medications
• Refill Reminders
• PRN (as needed) Medications
• Calendar
• Reminders for Medical Appointments
• Email Reports to your Physician
• Multiple User Support

By remembering to take all of your medications at the right time, you are taking control of your own health.


RECURRING REMINDERS
• Repeat every X hours (e.g. From 8 AM to 8 PM, every 4 hours)
• Repeat at specific times (e.g. 9:15 AM, 1:30 PM, 8:50 PM)
• Repeat every half hour (e.g. From 10 AM to 2 PM, every 30 minutes)
• Repeat on selected days of the week (e.g. Every week only on Mondays and Fridays)
• Repeat every X days, weeks or months (e.g. Every 3 days, Every 2 weeks)
• Repeat daily for 21 days and then take 7 days off (Birth Control)

MAIN FEATURES
• User friendly interface
• If you took your medication early or late, you can reschedule the next doses in that day
• Get alerts to refill your prescriptions before they run out
• Can be used with any medication, supplement, vitamin, or birth control that follows a regular schedule
• Swipe from right to left to mark a medication as "Taken" directly from the lock screen or notification banner
• Ability to add PRN (as needed) medications
• Keep track of the medications you have to take throughout the day
• Pre-Alarms: Be notified prior to the actual time
• Auto-Snooze: Automatically repeat the alarm at regular intervals (e.g. 1 min, 10 mins, 30 mins) until you take action
• Add notes, time and dose taken for reference
• Mark medications as Taken or Not Taken
• Get alerts when medications are about to expire
• Email your medication list or administration history to your physician
• Add reminders for medical appointments
• Add photos to each medication for easy identification
• Multiple user support. Add medications for yourself, family members, or others you care for
• Ability to search the FDA Drug Database for your medications (Available in the US only)
• Has a calendar to view all reminders by month
• Backup and restore all data on the same device or multiple devices
• 32 built-in alarm sounds

GENERAL
• VoiceOver accessibility support
• Notifications are local, you don't require internet
• App doesn't need to be open to receive notifications
• Universal App, full native support for iPhone, iPad and iPod Touch

FREE VERSION
• In the free version, you can add unlimited medications but only 2 reminders
• Full version with unlimited reminders is available as an In-App
Download Mobile App
Screenshots (use scrollbar)
---
Advertisement
Advertisements
Healthcare Mobile Apps
There's and app for that too. Check out our catalog of healthcare mobile apps.
Use the scroll bar to view full list.