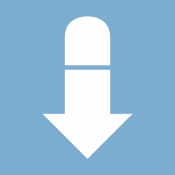 Requires iOS 8.0 or later. Compatible with iPhone, iPad, and iPod touch.
SEARCH for Your Prescription. COMPARE Prices Locally. SAVE Instantly.

Rx prices vary. LowestMed shows you the prices for all FDA approved drugs at more than 60,000 pharmacies nationwide including CVS, Walgreens, Kroger, Wal-Mart, Costco and more.

Where's the LOWEST price for your prescription?

It's easy to save on your prescriptions. Follow these simple steps:

Step 1: Search for Your Prescription.
Step 2: Compare the Prices Among Local Pharmacies.
Step 3: Take Your Phone to the Best Price Pharmacy.
Step 4: Show the LowestMed App Card to the Pharmacist.
Step 5: Enjoy the Savings.

• As seen on NBC National News and Clark Howard
• As mentioned on Harvard Health
• As mentioned on Kim Komando and Fox Business

LowestMed Users are Saying:

"I will save almost $80 on my prescription."
"Saved $50 instantly on my prescription drug."
"I didn't know prices varied so much. It saved me $60 on the first med I filled."
"I found prices even better than my insurance."

Lowestmed is a free app and discount program. There's no membership required – we gather no personal or medical information. This differs from an online pharmacy and Canadian pharmacy. Find prices for name brand and generic drugs. Anyone can use and benefit from the discount card. You can even get discounts on your pet meds. It doesn't matter if you have insurance or not. And, you can use the discount card unlimited
Download Mobile App
Screenshots (use scrollbar)
---
Advertisement
Advertisements
Healthcare Mobile Apps
There's and app for that too. Check out our catalog of healthcare mobile apps.
Use the scroll bar to view full list.