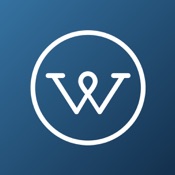 Requires iOS 9.2 or later. Compatible with iPhone, iPad, and iPod touch.
Need to find some weed? We'll show you where it is. Get right to the information you need so you know what cannabis strain to ask for and where to find it.

*WEED FINDER - Know where the nearest weed dispensary is. Also, find who carries your favorite weed strain.
*WEED STRAINS - Knowledgeable information about each cannabis strain, lineage, strength, and where to find it.
*MEDICAL - Going beyond just basic strain information, know what marijuana strains work for your ailments.
*TIME OF DAY - What's the best marijuana strain for a wake & bake? We'll let you know.

Whether you're new to cannabis, or not, we have the information to help you find your ideal strain. Learn what sativa and indica mean, what to expect when you try a new weed strain, and what strains solve specific ailments. We're not here to clutter your experience with weed stories or stoner videos.

Our map shows you where the nearest dispensaries are located along with what strains are currently in stock. Be informed when you walk into a store by reading up on strain information.

Continued use of GPS running in the background can dramatically decrease battery
Download Mobile App
Screenshots (use scrollbar)
---
Advertisement
Advertisements
Healthcare Mobile Apps
There's and app for that too. Check out our catalog of healthcare mobile apps.
Use the scroll bar to view full list.