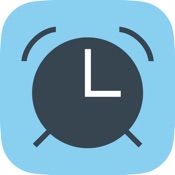 Requires iOS 8.1 or later. Compatible with iPhone, iPad, and iPod touch.
Sleepy Time zZz is the only app that cares about your sleep. It makes sure you go to bed on time by letting you set bedtime reminders. It makes sure you wake up rested by using an advanced algorithm to detect when you're in light sleep so it could wake you up at the perfect time. It also motivates you to get out of bed by providing you with a motivational/inspirational quote after you stop your alarm. It also features a sleep cycle calculator which can help you find the best wake up times for a given bedtime or best bedtimes for a given wake-up time.

Let's assume you're going to bed right now. Wouldn't you want to know what are the best times for you to wake up? Or let's assume you're a student studying for an exam late at night, all you know you have to be up at 7 in the morning, wouldn't you want to know what are the best times for you to go to bed so you could cram as much as possible for the exam while still waking up refreshed?

But it doesn't stop here. You can set an alarm to wake you up at any time you desire. That alarm will wake you up within a wake-up window (or wake-up phase) you specify. For example, if you set an alarm at 8 with a wake-up phase of 30 minutes, you'll wake up between 7:30 and 8. Sleep Time will use your device's accelerometer to detect your movements in bed. Based on your movements, Sleep Time will know when you're in a light sleep state, and then ring the alarm! The result is, a fresher, happier, and awesomer you!
Sleep Time is very easy to use. All it takes of you to set an alarm at your desired wake-up time is: 3 taps. Do you want to know why? Well, it takes one tap for Sleep Time to calculate your best wake-up times, another tap to pick one of the suggested times (which is your desired wake-up time), and a final tap to set your alarm. Done! Goodnight!

Features:
--------
•Sleep cycle calculator (calculates when to sleep or when to wake up)
•Sleep latency (set how long it takes you to fall asleep)
•Set an alarm with a wake up phase
•Senses your movement in bed to wake you up when you're in light sleep!
•Shows you a motivational quote when the alarm goes off
•A share button to share the motivational quote with the world!
•Ten awesome sounds to wake up to!
•Or, wake up to a song in your music library!
•Uses proximity sensor to turn off display when alarm is set (iPhones only)
•Set snooze time from 0 (off) to 30 minutes
•Turn vibrate on or off (iPhones only)
•Reminds you to go to bed at a time you set!
•Set your device's sensitivity to your preference
•Eight different color themes
•Alarm volume adjusts automatically (from low to high) to wake you up smoothly!
•Very elegant and clean interface!
•Stop alarm by pulling (scrolling) down!
•Snooze by pulling (scrolling) up! (When it's snooze time)
•And always, pull down to go back!
•You will wake up more refreshed!

Sleep Time! vs. Sleep Time! zZz:
---------------------------
•Sleep Time! is the paid version.
•Sleep Time! runs in the background!
•Sleep Time! is ad
Download Mobile App
Screenshots (use scrollbar)
---
Advertisement
Advertisements
Healthcare Mobile Apps
There's and app for that too. Check out our catalog of healthcare mobile apps.
Use the scroll bar to view full list.